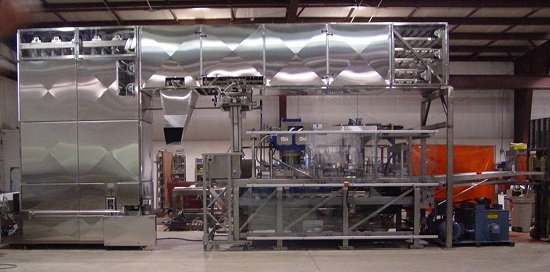 Whether you will be producing pizza crusts or tortillas, AM can custom design an automatic proofer to achieve your desired production rates and proof time.
All AM proofers employ nylon mesh cups installed in custom stainless trays. These trays can be 3 to 12 cups wide and custom trays are available. All custom-made AM proofers have an option for automatic humidity and temperature control, as well as an option for automatic cleaning. Proofers can be designed with a special dough ball loader system which can automatically load any hot press. All AM proofers are made with 304 stainless steel and are designed and constructed in our facility in Munster, Indiana.
Your unique proofer is designed around your specifications and requirements.

Using our vast experience from the successful design of dough processing equipment, AM Manufacturing has taken our expertise a step further with the production of food processing conveyors. Custom, engineered-to-order, conveyors are designed to your specifications and requirements. Whether it is a stand-alone independent conveyor or a fully automatic line with conveyors, you can use AM's 50+ years of experience to design conveyors for your particular application.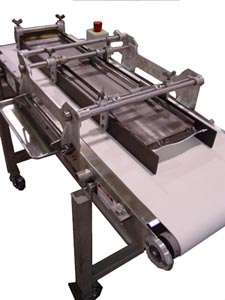 AM Manufacturing provides you with the flexibility to produce bread sticks, rolls or bolillos. Existing dough dividers (models S400 or S500) can be retrofitted with a special pressure plate system for "single row" production. Various size pressure plates are available. AM can also design a "stand-alone" machine which can be hand-fed. This unit is mounted on locking casters for portability.